Note: Meets CSS Level 3. W3C has not released the full specification for this level.
Note: To be updated to meet W3C HTML 5.0 when 5.0 is released - late 2010 or early 2011.
THE L RICKS DIFFERENCE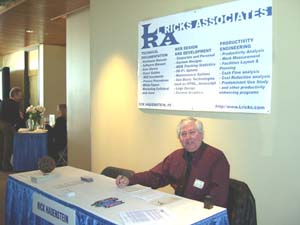 An innovative industrial engineering-based process improvement firm, L RICKS ASSOCIATES brings you far more than one-size-fits-all solutions. Instead, you will discover a dynamic, forward-thinking partner, one dedicated exclusively to helping your company (or department) reap the very real benefits of a process-driven approach.
Located in Lake County, IL, our business was built to service your business. From top to bottom, from our methodology to our service offerings, L RICKS ASSOCIATES exists to help your business tackle the new challenges and complexities that are part of the ongoing evolution in business.
You can look to L RICKS ASSOCIATES as an experienced partner exclusively dedicated to your business and the unique way you do business – a partner with the know-how, the foresight and the commitment to help a diverse, complex operation keep moving forward in a fast changing business environment.
ABOUT US
"Work harder, not smarter" seems to be the real concept for most organizations.
L RICKS ASSOCIATES was established in 1985 in Austin, TX with the focus on "work smarter, not harder" mentality. With years of "in the trenches" experience with process improvement - cost reduction - yield enhancement programs (consumer electronics, aerospace, and high tech), it was time to launch a venture into productivity engineering and help organizations such as yours.
From this concept, L RICKS ASSOCIATES has assisted companies from "low tech" to "high tech." The methodology is completely transferable, regardless of the technology. The founder, Rick Hauenstein, is a registered professional engineer with over 35 years experience as both individual contributor and consultant. His efforts in work place analysis, cash flow analysis, and contamination control have been referenced in seminars, worldwide.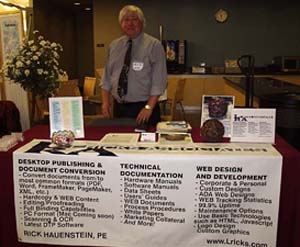 In mid-2004, L RICKS ASSOCIATES uprooted to move to the northeast corner of Illinois, where the abundance of small, low-tech assembly companies call home. Although some clients are the giants of the industry, such as Motorola, Texas Instruments, Advanced Micro Devices, Lockheed-Martin, and Applied Materials, other clients, such as Surface Mount Taping, Banderacom, and Reedholm Instruments were given the same professional service.
L RICKS ASSOCIATES is an "equal technology" company. We do not discriminate based on technology, corporate image or size.
Another concept, "the job isn't finished until the paperwork is done," lead L RICKS ASSOCIATES to create both the technical documentation and web design offerings. With our engineering resources, who is better equipped to transfer technical documentation from the design or manufacturing areas to the end user or to the web?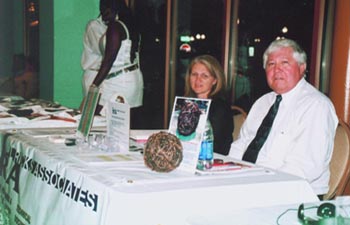 Two future online programs which will be included on the L RICKS ASSOCIATES web site are "Predominant Use Study" guide and comprehensive, interactive "Cash Flow Analysis" program for capital appropriations requests.