WELCOME TO HCCO!
The Hill Country Community Orchestra is a young, rapidly growing non-profit community orchestra.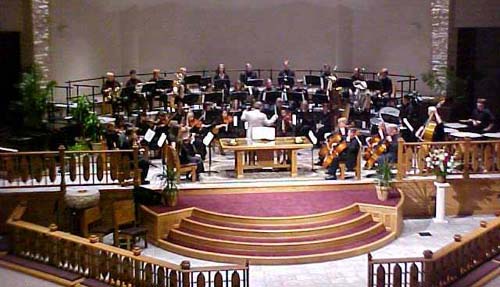 Thank you for making our second season a successful one!!!!
The Lighter side of Musicians
(And you thought we didn't have a sense of humor! Ha!)
Perfomance milestones of the orchestra include:
The Premier Concert
February 22, 2003 Sun City, Texas

The Palace Theater
March 31, 2003 and November 8, 2003
Georgetown, Texas

The Second Season Premier
First United Methodist Church of Round Rock
October 18, 2003 Round Rock, Texas

Williamson Conference Center
April 3, 2004
Round Rock, TX
Performing again soon
in the Austin, Texas area!
Check for concert updates
Find out how you can become a patron or benefactor
For more information contact the HCCO:
HCCOrchestra@hotmail.com
Please join us in supporting our local musicians by paying a visit to
The Austin Symphonic Band! www.asband.org
Our site has been visited
times since November 20, 2003!!